Welcome to the Rocky Mountain University University of Health Professions Learning Resource Center
RMUoHP Catalog
Now Available through EBSCO!
The following databases have been added to our EBSCO subscription: Medline Complete, Education Research Complete (ERC), EBMR (Cochrane), and HaPI (Health and Psychosocial Instruments). These new resources are in addition to Cinahl Complete and SportDiscus with full-text and increases our full-text holdings and provides added functionality for students and faculty. Each database can be searched individually or all can be searched through the EBSCO link.
DynaMed Plus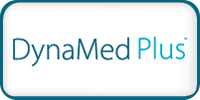 DynaMed Plus, provides clinicians with the ideal blend of evidence and expertise to help them determine optimal patient care paths. DynaMed Plus content is frequently updated, is supplemented with full color images, is optimized for the way a physician works and provides the quickest time-to-answer. Additionally, DynaMed Plus is the only clinical decision support tool to give users thorough and transparent insights into the strength of the evidence-based data for how recommendations are made.
Library Orientation Survey
Evaluation provides us the opportunity to improve and strengthen the Library Instruction Program.
Students, please help us by taking a few minutes to give us feedback after your on-site Library Orientation. Library Orientation Survey
---
Database Access
Access to our databases will be through the links found on the LRC's webpage, Articles & Journals. When on-campus, access to our databases will be transparent. Off campus access will require users to login. After clicking a link users will be directed to a blue page to log in:
STUDENTS – Please log in using your RMUoHP WebStudy credentials.
FACULTY – Please log in using your RMUoHP email credentials.
WARNING: This change is universal. Should you try to get into EBSCO or OVID through the LRC, your old user IDs and passwords will not work.
Be sure to update your Favorites and Bookmarks to our new link!
If you experience any difficulties please contact us.
Ashley Bassett at 801-734-6820 or

 

abassett@rmuohp.edu